The annual Strategic Directions Report series offers analysis and insights into key issues and trends facing the smart cities and utilities, electric, natural gas, and water utility sectors. Drawing insights from industry leaders from around the globe, we dive into immediate and long-term market needs ranging from asset management and infrastructure financing to resilience planning and data analytics. This annual examination allows Black & Veatch to continually measure industry progress, market shifts and emerging challenges to drive infrastructure transformation.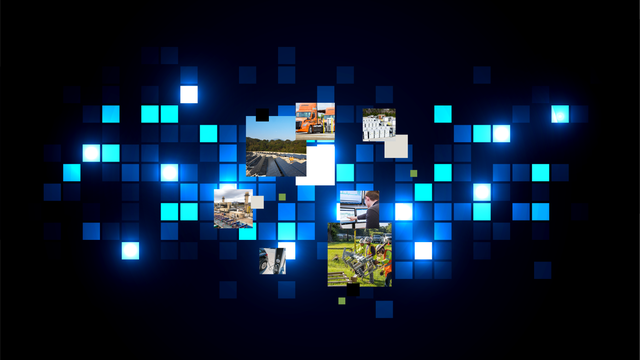 2023 Electric Report
Based on a survey of more than 650 U.S. electric industry stakeholders, Black & Veatch's 2023 Electric Report details the complex issues facing the sector amid megatrends such as decarbonization, electrification and climate adaptation. Challenges such as addressing aging infrastructure in need of hardening for greater resilience, threats to cybersecurity, and the pressure to integrate growing amounts of renewable energy onto the grid are front and center.
2023 Water Report
Based on a survey of more than 450 U.S. water stakeholders, Black & Veatch's Water Report offers a comprehensive look into the issues and trends facing the water utility industry today. In this 11th edition of our report, our annual examination measures industry progress, market shifts and emerging challenges and headwinds.
2022 Megatrends in Power Report
In partnership with Clarion Energy, the 2022 Megatrends in Power report explores the sweeping forces driving a complete repowering of the American power industry and how the industry is addressing the issues that matter most to the communities we serve.
2022 Asia Electric Report
Black & Veatch 2022 Asia Electric Report reveals the single biggest challenge the industry is facing: integrating renewable energy to maintain a resilient and reliable grid. The report also highlights the growing role of new stakeholder influences on the industry, what technologies will receive more investment, and, for the first time, brings in the perspective of large intensive energy customers in Asia.
Previous
Next
Our Strategic Directions Reports have been conducted since 2006, working to capture the industry's viewpoint concerning ongoing issues facing our clients and business partners. In addition to graphical interpretation of survey results, our full reports provide expert analysis, recommendations and actionable intelligence for overcoming the growing challenges facing each industry.
If you'd like to access any of our previous reports, please visit our archives.